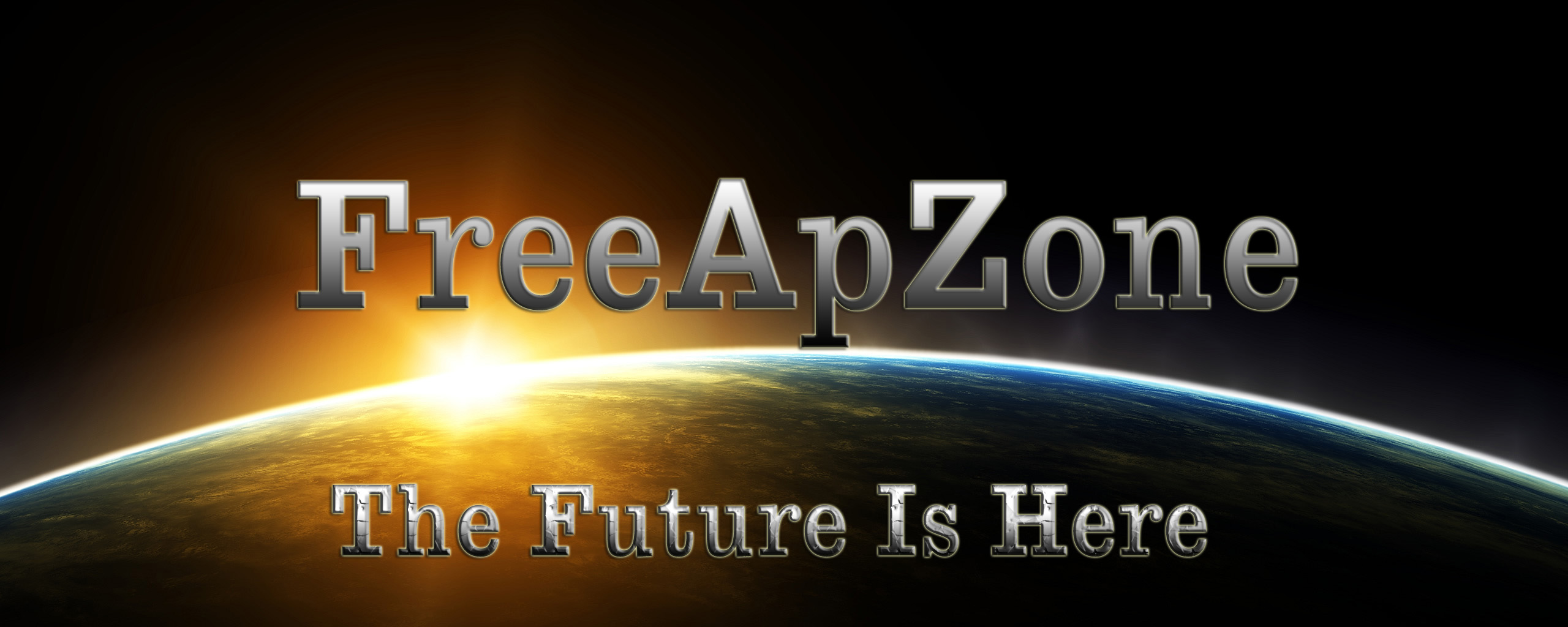 Welcome To FreeApZone's Ubuntu Page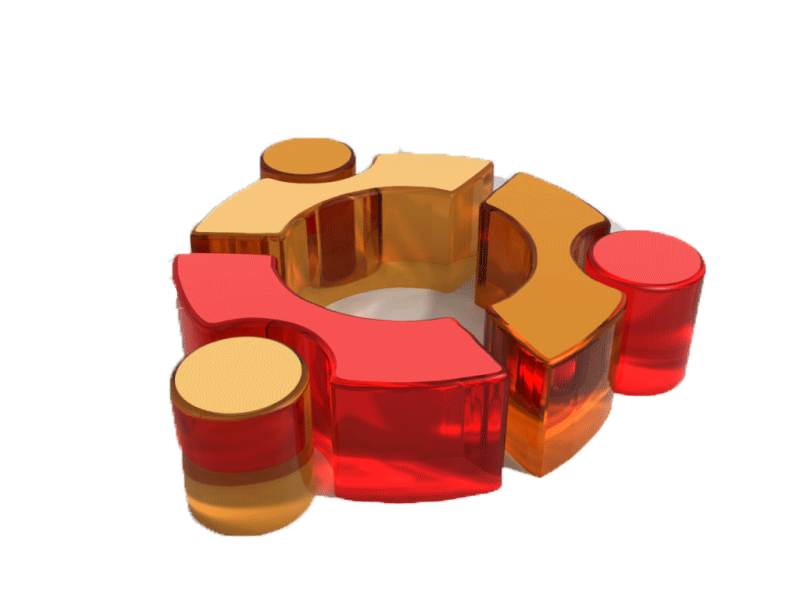 Ubuntu is a community developed, Linux-based operating system that is perfect for laptops, desktops and servers. It contains all the applications you need - a web browser, presentation, document and spreadsheet software, instant messaging and much more.
Ubuntu 14.04 LTS:Best So Far!
Intro to Ubuntu 14 04.1 for Newbies
Recommended System requirements
Ubuntu should run reasonably well on a computer with the following minimum hardware specification. However, features such as visual effects may not run smoothly.
1.6 GHz x86 processor
512 MB of system memory (RAM)
8 GB of disk space
Graphics card capable of 1024x768 resolution
Sound card
A network or Internet connection
Note: All 64-bit (x86-64) PCs should be able to run Ubuntu. Use the 64-bit installation CD for a 64-bit-optimised installation.
My Recommendation for visual effects
# 3 GHz x86 processor
# 2 Gig of system memory (RAM)
# 100 Gig of unalocated hard drive space.
# Supported graphics card A high end if you want Games
Note I have found ATI and Nividia are well supported by ubuntu.

My System recomendations will give you what you need to try all your favorite Ubuntu Apps and Games.
Visual effects provide various special graphical effects for your desktop to make it look and feel more fun and easier to use. If your computer is not powerful enough to run visual effects, you can turn them off and will still have a usable Ubuntu desktop. Visual effects are turned on by default if you have a graphics card which is supported.

Install Wine on Ubuntu 14 04
To Play Encpyted DVD's on Ubuntu
This can be done in one of two ways.
1. Purchase Fluendo DVD player. To do so CLICK HERE
2. Or For free, you can enable this feature by installing the libdvdcss2 package which is available in medibuntu repository. But the maintainer will stop maintaining the Medibuntu repository, the repository will stay on line as is for a while.
Legal Warning: Check with your local laws to make sure usage of libdvdcss2 would be legal in your area.
Open terminal and enter the following commands:
sudo -E wget --output-document=/etc/apt/sources.list.d/medibuntu.list http://www.medibuntu.org/sources.list.d/$(lsb_release -cs).list && sudo apt-get --quiet update && sudo apt-get --yes --quiet --allow-unauthenticated install medibuntu-keyring && sudo apt-get --quiet update
1.) Press Ctrl+Alt+T to open terminal, run command to install libdvdread4 and vlc
sudo apt-get install libdvdread4 vlc
2.) Then download and install libdvdcss2 by running below script:
sudo /usr/share/doc/libdvdread4/install-css.sh
After reboot, VLC media player should play DVD movies.
Install multimedia codecs
sudo apt-get install ubuntu-restricted-extras
Install Adobe Flash player:
To install Adobe Flash Player in Ubuntu 14.04, use the following command:
sudo apt-get install flashplugin-installer
Install skype
Install Skype if you like. This is a large installation and will take a few minutes.
sudo sh -c 'echo "deb http://archive.canonical.com/ quantal partner" >> /etc/apt/sources.list' sudo apt-get update sudo apt-get install skype
Play Blurays on Ubuntu 14.04
Watching Netflix on the Ubuntu 14.04 Desktop
How to watch Netflix in Ubuntu 14.04:
As of a couple months back You can watch Netflix using nothing but Chrome Browser NOT CHROMIUM IT HAS TO BE THE ORIGINAL GOOGLE CHROME you can get it HERE DOWNLOAD GOOGLE CHROME HERE
The next method is still valid for now but because of previous developement with google it may not stay around.

We shall be using Pipelight, a project that brings Silverlight support to Linux via Wine. The project is in beta but works quite well. Let's see how to install Pipelight in Ubuntu 14.04.
Install Pipelight in Ubuntu 14.04
Installing Pipelight in Ubuntu 14.04 is very easy thanks to the PPA by Pipelight team. Open a terminal and run the following commands one by one:
sudo apt-add-repository ppa:pipelight/stable
sudo apt-get update
sudo apt-get install pipelight-multi
Enable Sliverlight to play Netflix
Usually silverlight plugin should have been enabled with Pipelight by default but just to make sure, enable Silverlight using the command below:
sudo pipelight-plugin --enable silverlight
There will be two conditions to accept, once you do that, it will take some more time to install Silverlight.
Install Netflix desktop app in Ubuntu 14.04
By this time, you should be able to use Netflix in web browsers. But there is more to it from Pipelight project. The PPA which we just used, also contains Netflix desktop app for Ubuntu. To install the Netflix desktop app, use the following command:
sudo apt-get install netflix-desktop
Once installed, you can search for Netflix in Unity Dash.
At first run, it will install some Wine related stuff. Let it do that. Afterwards, it should run fine:
TV and FREE DVR on Ubuntu 14 04
Need an older version of ubuntu?

Third Party support for Windows XP after Microsoft Cut Off. Pt.2
This video shows a wubi installation of Ubuntu 12.04
Wubi for 12.04 DOWNLOAD
DOWNLOAD WUBI HERE
Need Free Support?
Get Free Documentation

Goto Ubuntu Launchpad

Use Launchpad to add your support question. Keep your query active until you get an answer or browse and search historical questions and answers.
Live support chat

If you would rather ask questions directly to the Ubuntu Community, you can access our Internet relay chat (IRC) channel. Simply join the #ubuntu channel on irc.freenode.net.
If you are new to Ubuntu, and have not used IRC before, you can use the application 'pidgin' (or on some versions of Ubuntu 'gaim') from the Applications->Internet menu on your Ubuntu desktop. Then login to irc.freenode.net and join the #ubuntu channel.
The Ubuntu Forum Community

The forums are a great place to meet other Ubuntu users and developers. You can also learn about the Ubuntu community without subscribing to high-traffic mailing lists and cluttering your inbox.
Goto The Ubuntu Forum Click Here
OMG! Ubuntu!
Ubuntu-Insites - Your one stop for news about Ubuntu
Here are some helpful tutorials and videos
Ubuntu 12.04 Review - Precise Pangolin
Ubuntu 12.04 LTS - Unity 5.0/HUD
Compiz Experimental Plugins - Ubuntu 12.04 LTS
Ubuntu 12.04 versus Windows 7
Contact Us | Legal Stuff | Privacy Policy | About Us | FTC Disclosure
Copyright © 2006 FreeApZone.com. All Rights Reserved.