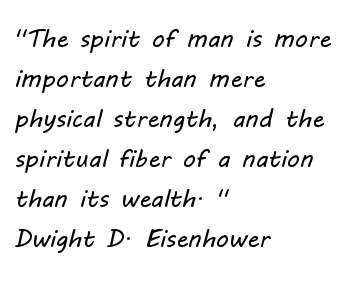 RNC - Spiritual Inspiration Page

The Hour Of Power More than Conquerors

Description
If you hear anything I say today, hear these words from Henri Nouwen: "You're not what you do, you're not what you have, you're not what people say about you; you are the beloved sons and daughters of God." If you can really believe that there is a God, he's a good God, he's involved in your life, he's more interested in your matters than you are, and actually loves you regardless of what you do, have, or what people say about you, if you can believe that, you will be saved. In fact, I think that the encompassing message of Romans is that it is not what we do, it is what God does that saves us. And, he does it because he loves us. If you read Romans from beginning to end, you ought to leave with a sense of deep abiding freedom that there is nothing you can do to lose God's immense, tremendous love. Regardless of what society says about you, regardless of what religion says about you, and, indeed, regardless of circumstance, nothing can separate you from the love of God. If you believe that, you could wake up every morning and say to yourself, really pray this, and believe it, that it would go from head to your heart, "I am not what I do, I am not what I have, I am not what people say about me, I'm the beloved." Out of that would spring holiness and life, purpose and calling. You'd be a new creation. You'd be saved. This is something that isn't believed or not believed; it seems to be something that's believed in degrees, isn't it? You, maybe, mostly believe it. If only we could believe it in its entirety, we would be entirely different. And, the more we can believe it, the better. Amen?
To watch the EWTN Live Stream Click Below
EWTN Live Feed
To make a Donation to help support EWTN Click Here.
B'nai Jehoshua Beth Elohim
A Reform Jewish Congregation - Deerfield, IL
Live video for mobile from Ustream
OurJewishCommunity.org Video Feed
Islamic Center of America
Live streaming video by Ustream
Heritage Baptist Church LIVE/Online Church
Video streaming by Ustream